About the author
Blogger Disclosure Information
Christian Mohn is a seven time VMware vExpert (2011-2017), and an inaugural vExpert vSAN, VMware EUC Champion (2015-2017),  ex-PernixPro, and three time Veeam Vanguard (2015-2017). In 2017 he was also given the Dell EMC Elect title and became a member of the NetApp United and the IGEL Tech Community Insider programs.
He is an IT industry veteran, author and blogger with more than 20 years of experience.
In 2015 Christian was also named as the VMware Norway Ambassador or the year, and Cisco Champion.
He is also a member of the Norwegian VMUG leadership and has helped launch VMUG in three Norwegian cities (Oslo, Bergen and Trondheim).
Christian currently works as a Senior Solutions Architect for Proact IT Norge AS, working on building the strongest SDDC practice possible.
Formerly a Cloud Architect for EVRY, in the Cloud Consulting division, where he helped enterprise clients navigate the ever changing world of datacenters as well as serving as the Tech Champion for server virtualization.
Prior to joining EVRY, Christian was the Infrastructure Manager for a large Norwegian Shipping company, where he introduced virtualization throughout the organization.
He is also one of the hosts of the vSoup Virtualization Podcast, and a member of the SearchServerVirtualization Advisory Board.
Christian lives in Bergen, Norway with his wife and two kids.
Awards
Certifications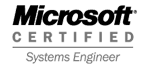 You can find me on the following social networks as well:
Or you can have a look at my about.me page.
Disclaimer
The views expressed anywhere on this site are strictly mine and not the opinions and views of my employer.
For a complete archive of all my posts on this site, check the author archive.