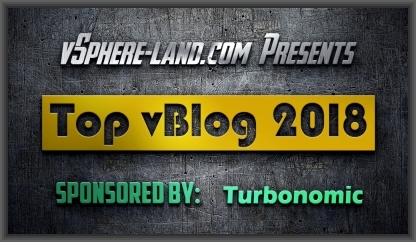 The top vBlog 2018 voting has opened, time to go rock the vote and show your favorite bloggers some love for their hard work and dedication.
And just like Robert, use this as a chance to expand your feed reader collection!
I am using the #topvblog2018 voting as an opportunity to refresh my #feedly #VMware blog list. All vblogs: https://t.co/nDDTs2wbC0 and vote for your favorite blogs here: https://t.co/FZvTpSOf9G #vExpert

— Thefluffysysop (@thefluffysysop) November 19, 2018
Happy voting, and good luck everyone!
Related Posts
Post last updated on April 17, 2022: Fix the remaining tweet shortcodes