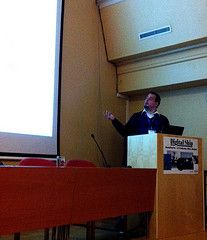 Back in February 2011 I was invited, along with my IT Manager, to do a presentation at Digital Ship Scandinavia 2011.
Digital Ship magazine has now published an article based on what we presented at the live event. As far as I can gather, based on the feedback both at the event and afterwards, the presentation was a success and now the Digital Ship Magazine for April 2011 includes a two page article based on the entire presentation.
I was not aware that they would do this, if so I clearly would have changed the the misconceptions in the "For installation we use the VMware Hypervisor on Windows Server 2008 R2 and put a Virtual Machine on top of that" "quote", since that is wrong on several levels. Other than that, the article highlights all the important take-away points from our presentation, so if you're interested in managing and installing IT infrastructures on remote and floating locations, have a read!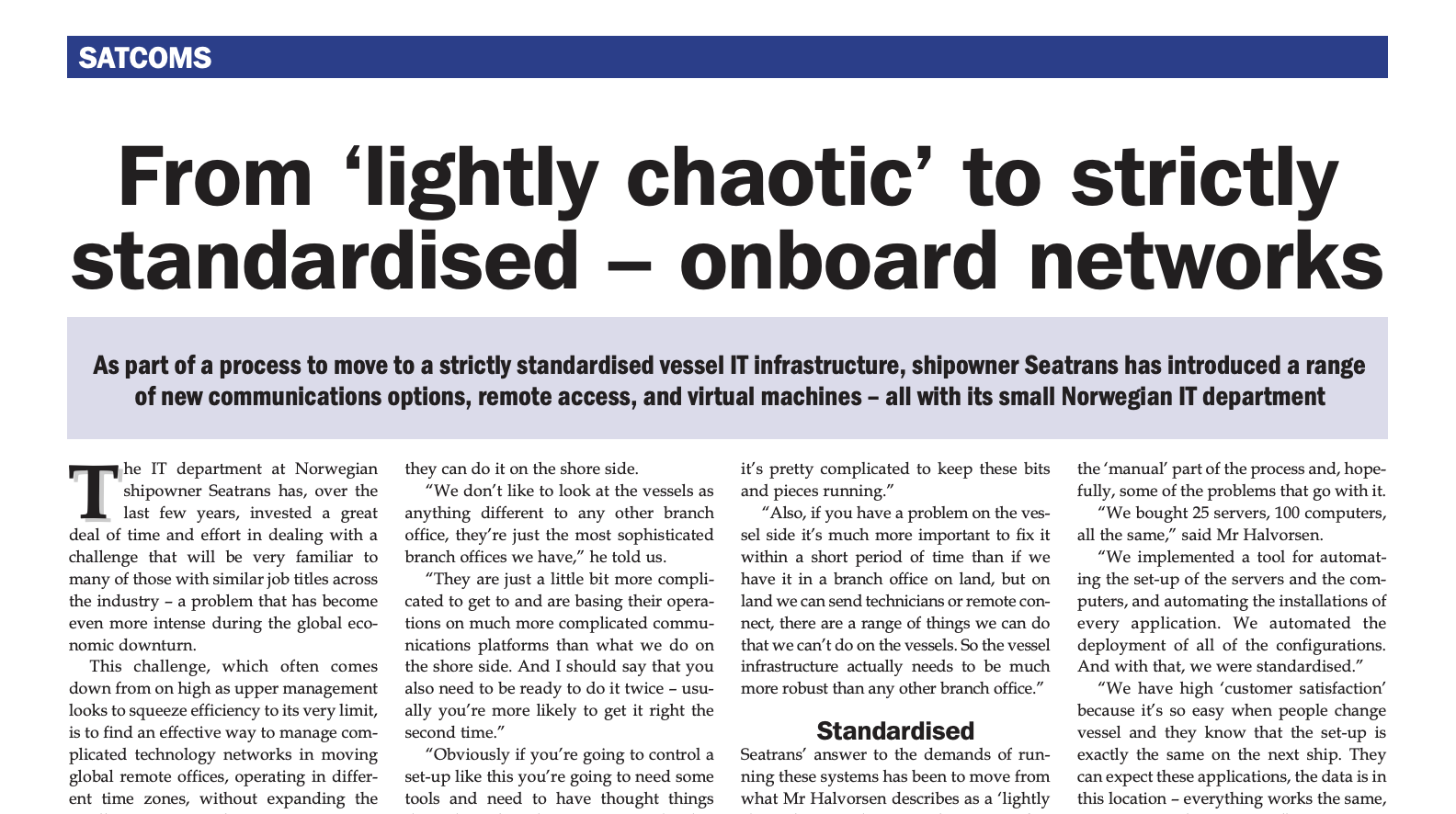 Download the Digital Ship Magazine April 2011, and have a look at page 10-13 for the article called "From 'lightly chaotic' to strictly standardised - onboard networks".
Related Posts
Post last updated on June 26, 2022: Linting and adding PDF for Digital Ship