My audio setup is a old NAD 326 BEE stereo amplifier with a couple of Dali Blue 5005 speakers. I also have a turntable connected to it, and it sounds beautiful.
Previously I had an Amazon Echo Dot connected to the amp, to provide me with Spotify Connect, but it turns out there are a couple of issues with it.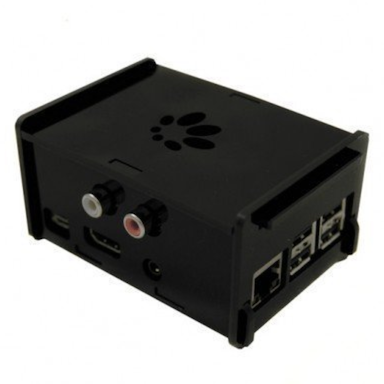 Mainly, the digital to analog converter (DAC) in the Echo Dot left a lot to be desired. Secondly, it was cumbersome to use when there is more than one user. In order for anyone else in the household to use it, Amazon profiles needed to be configured for each, and we then had to switch profiles for it be available to a given user. Not very user friendly, and since none of us really enjoy talking to our devices, it was not ideal by any means.
The solution for enabling streaming to an old (but awesome) amp, was using the Raspberry Pi 3 B+ I had laying around. I added a HiFiBerry DAC+ HAT to it, and enclosed it in a nice little case that also comes from HifiBerry.
As far as software goes, it's installed with Volumio - The Audiophile Music Player. This is a "self contained" distribution that supports, amongst many, the HifiBerry DAC. It offers a very simple installation procedure: Stick it on a SD-card and boot up the rPI. If you are looking for complete installation details see Re-Use Your Old Raspberry PI as a Music Player.
Once it connects to my network, I can just visit http://volumio.local in my browser (when at home) to open it up, and start streaming web radio or play my local music library from my NAS. If I want to stream from Spotify, or even use Apple Airplay, that works too. Volumio just pops up as an available device when I'm on my home network.
When it comes to profiles, which was an issue with the old setup, Volumio has none. If no-one is streaming to it, it's available. If someone else in the house is using it, well, then they "own" it and I can't take over (Unless i connect to the web frontend and stop the streaming). This is much easier than having to switch profiles to enable streaming for a given user.
It also comes with a nice web frontend to see what's going on.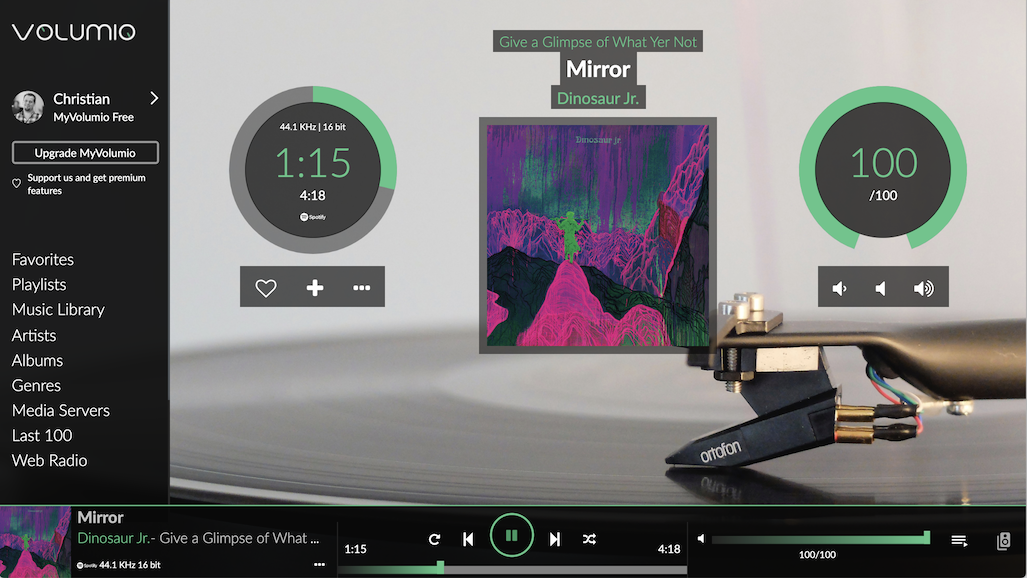 Of course, there is also the added benefit of removing a voluntary listening device from my living room, which can't be a bad thing.
Related Posts
Post last updated on February 21, 2020: Update using-rpi-volumio-hifiberry.md