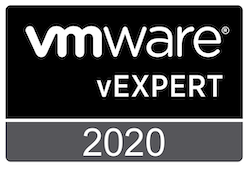 VMware has just announced the list of vExperts for 2020, and I'm honored to be awarded for the tenth year in a row! That being said, I'm happy to see the list of Norwegian vExperts grow! It wasn't that many years ago that we were only two (or for the first couple of years, only one!), now the count is at 12!
You can check the entire official vExpert Directory here, but here is a list of the Norwegian vExpert Class of 2020:
That's quite a list! Out of those 10, I'd like to especially congratulate Frode Garnes, Bjørn Sørensen and Andreas Vedå who all earned their first star this year. Well done!
I've also created a Twitter list for those on the list above with public Twitter profiles: Norwegian vExperts 2020.
Related Posts
Post last updated on February 12, 2021: vExpert 2021