Some times things just happen, and before you know it you're sitting in your in-laws living room talking to an Englishman and an American via Skype. And to top it of; it's all being recorded. And to make matters even worse, we decided to try and make it a regular thing. The recordings that is, not the "in your in-laws living room" thing, that was a one-off for sure.
What I'm trying to say here is that yours truly, Ed Czerwin and Chris Dearden has decided that we want to be rock-stars and start our own little virtualization related podcast.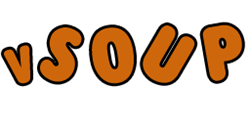 The first episode of vSoup is now available, head on over to vSoup.net to check it out, and remember, we are all virgins here. Be gentle.
Related Posts
Post last updated on July 19, 2018: Various tweaks