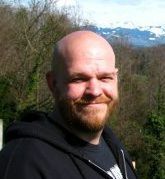 I'm happy to announce that my fellow vSoup Podcast co-host Ed Czerwin is on board as blogger here on vNinja.net! This means that from now on you won't just have to put up with the content of one virtualization admin, but two!
As all good vAdmins know, two is better than one, and it' so much easier to build HA solutions around!
Welcome aboard Ed, glad to have you on!
Related Posts
Post last updated on July 19, 2018: Various tweaks