VMworld Europe 2018 is just over a week away, and I figured it would be time to announce some more details surrounding Headshot-as-a-Service (HaaS). Since I have been unable to secure a permanent location for this at the event, I've decided to have it set up somewhere close to the Bloggers Lounge and vBrownbag in the Social Hub.
The Times and location #
| Day | Time | Location |
| --- | --- | --- |
| Tuesday 6th October | 14:30 - 15:30 | Hallway at the end of 6.0 |
| Wednesday 7th October | 14:30 - 15:30 | Hallway at the end of 6.0 |
| Thursday 8th October | 14:30 - 15:30 * | Hallway at the end of 6.0 |
* Cancelled due to solutions exchange closing early.
I will get my hands on the equipment sent directly to Barcelona on Monday 5th, and try to to find a suitable location then. I have also decided against having a sign-up form for this, it will be first come, first served at the times and location above — please form an orderly queue.
The Equipment #
Canon EOS 80D
Sigma 35mm F1.4 DG HSM Art Lens
Canon EF 70-200mm f/4L USM Lens
Canon Speedlite 320EX
Canon Speedlite 430EX III
2 x Godox 24-inch x 24-inch Softboxes with stands
Fotodiox 5x7' (Collapsible Black + White 2-in-1 Background)
Neewer 43-inch / 110cm 5-in-1 Collapsible Multi-Disc Light Reflectors
The How #
Since the background size is only 1.5m x 2.1m, which means I will not be able to do full size portraits (hence the Headshots-as-a-Service moniker). Hopefully this should be more than enough to provide proper, and consistent, butterfly lighting in a small space. I really hope that is the case, as I will not be able to test the setup before getting my hands on the lighting equipment at the Fira in Barcelona.
The plan is to take a couple of headshots, and have them wirelessly transferred to my MacBook for instant review. Once a picture has been selected, it will be marked for upload. Once the days head shot session is over, I will grab the selected photos, do a quick round of processing and upload them to a pre-made Flickr album where everyone can find them once they are uploaded. I will announce availability of the photos on Twitter, I will not be able to contact each and every one personally to let them know their photo has been published. If possible I will try to capture everyones names while shooting, in order to name the photos properly when uploaded.
The images will be licensed with Attribution 4.0 International (CC BY 4.0), which basically means that they are free to use as you see fit. If you use them for anything, I'd love to know though!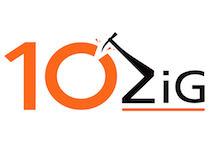 Once again, huge thanks to 10ZiG for sponsoring this! There is no way this would happen without their support for this small community project.
Related Posts
Post last updated on June 5, 2020: Remove jumbotron