I recently bought an Elgato Key Light Air for use in the home office, since most of my time is spent in online meetings these days. We've also recently started recording som Proact videos, and proper lighting is key (pun intended).
I've been working from home, pretty much exclusively, since March and proper lighting hasn't realy been an issue. I'm lucky enough that my home office has two large windows, located directly behind my screen so natural lighting has been plentiful. Fast forward to the end of November, and natural light is no longer in abundance here in Norway. I've been able to work around it with a couple of Phillips Hue Go lamps, but those really work better as accent light, as it's hard to place them anywhere else than directly on the desk itself. Happily I ordered the Elgato Key Light Air, as that should provide the light that I was lacking. Assembling and connecting it was very easy, but when it came to adding it to my home WiFi I ran into some unexpected issues. As is customary with this kind of IoT-ish device, the setup is to connect to it's own WiFi through a management app, in this case the Elgato Control Center, and then use that to connect it to the WiFi of your choice. For the life of me, I couldn't get the Key Light to connect to my home WiFi, it just timed out with an unexpected error—which is very unhelpful.
A quick Google search led me to Key Light – What network types are compatible? which clearly states that the supported wireless frequency is 2.4Ghz. My home network, based on Ubiquity UniFi, runs in both 2.4Ghz and 5Ghz mode and should be compatible. I did have a suspicion though that the dual-band WiFi setup as the culprit, and decided to create a new SSID and lock it to 2.4Ghz and see if that fixed the connection issue, and of course, it did.
While that did fix the initial connection issue, and enabled control of the Key Light from the app on my phone, I didn't want to have a seperate SSID just for this device, nor did I want to downgrade my home network to only run on the 2.4 Ghz band. So, now what?
Turns out, the solution was pretty simple. All I had to do, was to momentarily remove the 5 Ghz band from my home WiFi, connect the light when only 2.4 Ghz was available, and then re-enable dual band WiFi after the connection had been made.
How to edit UniFi WiFi band selection #
Log into the UniFi controller, and go to Setting (the Gear icon on the bottom of the left)
Choose WiFi, and hover over the SSID you want to edit
Click edit, and then expand the Advanced section
I changed it to 2.4 Ghz, let the controller provision the settings to my APs, used the Elgato Control Center to connect the Key Light Air to my now 2.4 Ghz only WiFi, and once the setup was successfull I re-enabled the Both (2.4 & 5 Ghz) settings again for my SSID.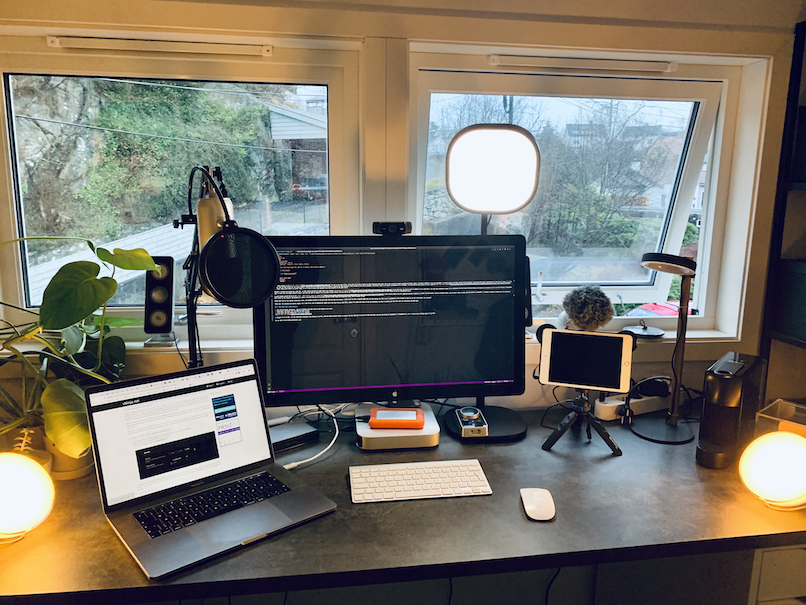 So far that's been working perfectly, with no issues controlling the light even after changing the network settings back after initial configuration.
Related Posts
Post last updated on December 7, 2020: Update Issues-Connecting-Elgato-Key-Light-Air-to-Ubiquiti-UniFi-Wireless-Networks.md