vSphere 6.7u1 Announced at VMworld 2018 US #
Another VMworld, another vSphere announcement. vSphere 6.7u1 comes with a bunch of new features and capabilities, some of which are listed below:
Feature Complete HTML5 Client #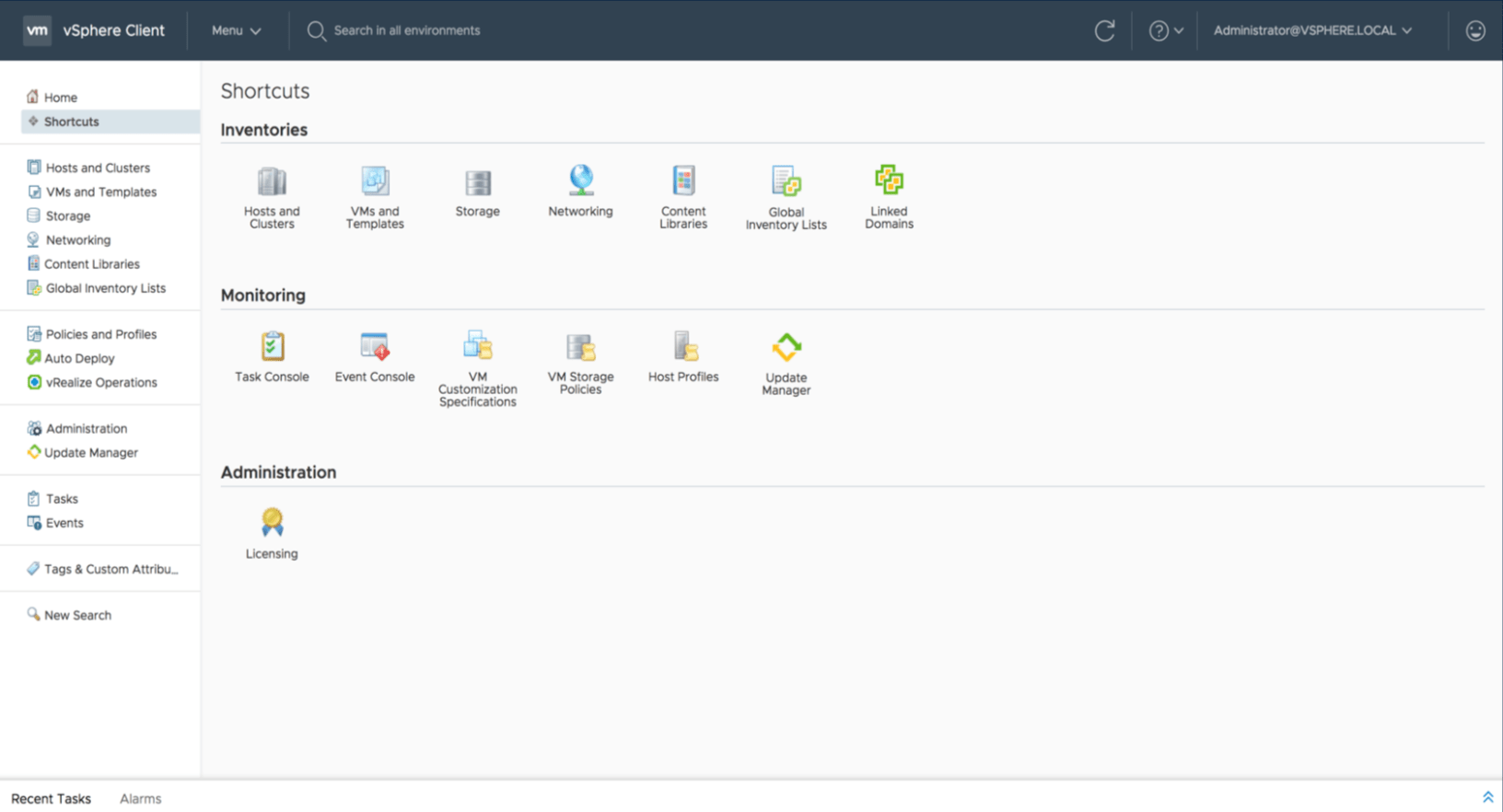 Finally the HTML5 client is feature complete! It's been a long wait, but in v6.7u1 it's here! With improved search, support for Auto Deploy, Host Profiles and vCenter High Availability (VCHA) this is your new home as a vSphere admin.
vCenter Appliance Improvements #
vCenter High Availability (VCHA)

vSphere Client (HTML5) improved workflow
Auto detects when VCSA is being managed
REST APIs
Auto clone creation option for passive and witness nodes
Monitoring & Alerting

Built-in Firewall

The vCenter Appliance now comes with a built-in firewall that is manages through VAMI.

Converge Tool

This new tool enables moving of external PSC's (even load balanced ones) into an internal PSC, which is the preferred option going forward.

Improved Content Library

Deploy from, Clone to, and Sync OVF and OVA templates
Guest customization
Support for native OVA and VMTX
Deploy from or Clone to
ISO mounting support
Store other files such as scripts

Cluster Quickstart

The vSphere Cluster Quickstart is a new cluster, host and network configuration workflow. It enables easy addition of new or existing hosts, in bulk, with built-in pre-checks and recommendations. This complements the vSAN Easy Install wizard, for end-to-end greenfield deployments.

 
Happy VMworld everyone, and happy 20 Year Anniversary VMware
Related Posts
Post last updated on July 17, 2020: Update vphere67u1-whats-new.md