vTrail Map by Yadin Porter de León and the Level Up Project is usually a physical resource that gets handed out at VMworld. Since the world is pretty much in lockdown, and VMworld is a virtual only conference this year, the vTrailmap 2020 has been transformed into an online resource and experience! In short, vTrail Map is a community guide for the virtualization community.
As I'm lucky enough to be a vTrail Map Champion for VMworld 2020, it's really fun to announce that the first virtual vTrail Map is now live!
This years edition is sponsored by Veeam, and the team behind it has really gone above and beyond to create something really unique: Think Habbo Hotel meets Where's Waldo!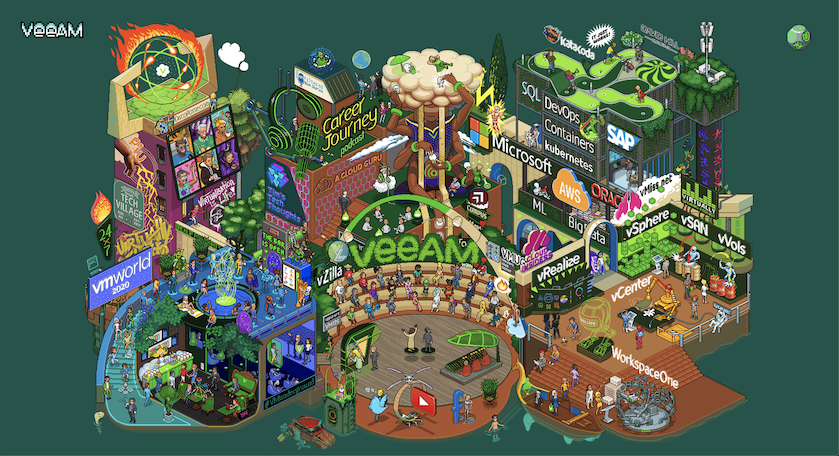 Go explore the virtual environment, and look around for fun easter eggs, and see if you can recognize anyone! There is even a role-playing adventure game coming later!
Related Posts
Post last updated on September 22, 2020: vTrail Map 2020